More Antritrust Pain For Google: FTC To Probe Display Ads Biz
According to Bloomberg, Google is facing yet another antitrust headache at the hands of the US Federal Trade Commission (FTC). The agency is fresh off a settlement earlier this year with Mountain View over its search market dominance. This time, the FTC will reportedly be probing the display side of Google's online advertising business. The […]
Greg Sterling
on May 23, 2013 at 6:38 pm | Reading time: 2 minutes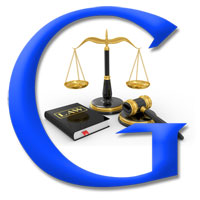 According to Bloomberg, Google is facing yet another antitrust headache at the hands of the US Federal Trade Commission (FTC). The agency is fresh off a settlement earlier this year with Mountain View over its search market dominance.
This time, the FTC will reportedly be probing the display side of Google's online advertising business.
The Bloomberg report says that "The FTC is looking at whether Google is using its tools to force companies to bypass competing products and use other Google properties, including a marketplace for buying and selling Internet display ads, and features that help companies maximize revenue . . . The agency is also reviewing Google's potential to use its dominance in search advertising to squeeze out competitors in the display advertising market."
According to recent eMarketer forecasts, Google has the largest share of online display advertising in the US market, followed by Facebook and Yahoo. The US display ad market will be worth $17.7 billion in 2013 according to the data aggregator. The FTC investigation is not based on market share but on whether Google is using its market position to compel usage of other Google products and services (e.g., DoubleClick Ad Exchange).
Google's search-antitrust settlement with the European Commission has yet to be approved, but likely will be finalized some time after August.
It seems just as one antitrust door closes another one opens. Last week, Canada announced that it was starting a formal antitrust inquiry into the impact of Google's search market dominance in that country. There are other antitrust and competition regulators around the world in various stages of formal and informal investigations of Google, as well.
The FTC display ad investigation has yet to be formally announced or otherwise made public. The FTC could also decide that there isn't sufficient evidence or cause to proceed with a formal investigation.
---
Opinions expressed in this article are those of the guest author and not necessarily MarTech. Staff authors are listed here.
---