Google Makes First Amendment Challenge To Publish FISA Request Counts
Google wants to be transparent to its users about the number of super-secret Foreign Intelligence Surveillance Act (FISA) requests it is served by the US government — and it is claiming a First Amendment right to do so, in a new legal challenge the company has mounted. The Washington Post has news of the filing, along with […]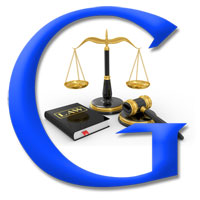 Google wants to be transparent to its users about the number of super-secret Foreign Intelligence Surveillance Act (FISA) requests it is served by the US government — and it is claiming a First Amendment right to do so, in a new legal challenge the company has mounted.
The Washington Post has news of the filing, along with the first page of it. The Wall Street Journal also has news, along with the full document. Google has also published a statement on Google+ explaining its move:
We have long pushed for transparency so users can better understand the extent to which governments request their data—and Google was the first company to release numbers for National Security Letters.

However, greater transparency is needed, so today we have petitioned the Foreign Intelligence Surveillance Court to allow us to publish aggregate numbers of national security requests, including FISA disclosures, separately.

Lumping national security requests together with criminal requests—as some companies have been permitted to do—would be a backward step for our users.
Google has indeed long published statistics on various government requests for data it receives, through its Google Transparency Report service. However, FISA requests have been deemed so secret that Google wasn't even allowed to acknowledge that it has received any at all.
That secrecy began to fall after revelations of the National Security Agency's PRISM program emerged last week. Google, along with other internet companies, were alleged in reports by the Washington Post and the Guardian to have voluntarily cooperated to give the NSA on-demand, unfettered direct access to all its user data.
Google, along with the other companies, vocally said this was not the case. Google even issued three separate denials. The companies also began lobbying the US government to allow them to report some aggregate total figures of FISA requests they've received, since the counts, the companies figure, would show that there was no widespread release of data.
That permission was apparently granted last week, when Facebook became the first of several companies to include FISA figures in overall government requests counts. But Google wasn't satisfied with this, feeling that unless FISA totals were broken out from other types of requests, the goal of greater transparency wasn't being served.
That's led to today's move, Google's legal motion to reveal FISA figures on their own, where Google is waging a free speech First Amendment argument to reveal the numbers. Below, from the "Motion For Declaratory Judgment Of Google Inc.'s First Amendment Right To Publish Aggregate Information About FISA Orders" document, some highlights:
Google's reputation and business has been harmed by the false or misleading reports in the media, and Google's users are concerned by the allegations. Google must respond to such claims with more than generalities. Moreover, these are matters of significant weight and importance, and transparency is critical to advancing public debate in a thoughtful and democratic manner….
Google seeks a declaratory judgment that Google has a right under the First Amendment to publish, and that no applicable law or regulation prohibits Google from publishing, two aggregate unclassified numbers: (1) the total number of FISA requests it receives, if any; and (2) the total number of users or accounts encompassed within such requests….
This Court has the power to declare that aggregate data about such orders for all providers is protected by the First Amendment and is not classified or subject to any other legal limitation on disclosure.
---
Opinions expressed in this article are those of the guest author and not necessarily MarTech. Staff authors are listed here.
---