Book Scanning Suits Against Google, Others Wind Down With Fair Use Rulings
The book scanning litigation against Google (and others) brought by the Authors Guild on behalf of member-copyright owners is drawing to a close. The US Court of Appeal (2nd. Circuit) ruling reported yesterday affirms that full-text book scanning is generally going to be considered "fair use" and protected from claims of copyright infringement. There are […]
Greg Sterling
on June 11, 2014 at 11:59 am | Reading time: 2 minutes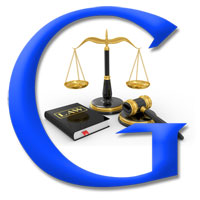 The book scanning litigation against Google (and others) brought by the Authors Guild on behalf of member-copyright owners is drawing to a close.
The US Court of Appeal (2nd. Circuit) ruling reported yesterday affirms that full-text book scanning is generally going to be considered "fair use" and protected from claims of copyright infringement.
There are still some outstanding issues in the Authors Guild vs. Google (the main case). However the principal issue, surrounding fair use, was decided last year in Google's favor.
Fair use is a defense against copyright infringement (17 U.S.C. § 107) that allows otherwise copyright-protected material to be used without permission for purposes of teaching/research, news, commentary and criticism. However, fair use must not "excessively damage the market for the original by providing the public with a substitute for that original work."
Fair use involves a multi-pronged analysis on a case by case basis. Yesterday's ruling vindicated defendant HathiTrust Digital Library. HathiTrust is a global group of 90 member research libraries. Google was not a formal defendant in this case, although Google participated in book scanning on behalf of member institutions. Another angle in the case involved groups representing people with disabilities and specifically the blind, which had intervened on behalf of the HathiTrust.
While there were many specific facts and procedural nuances to the decision the appellate court essentially held that the doctrine of fair use, "allows defendants‐appellees to create a full‐text searchable database of copyrighted works." The court said that there were myriad public benefits from the existence of the HathiTrust and the Authors Guild was not able to show harm to the traditional market for its members' copyrighted materials.
Related Entries
---
Opinions expressed in this article are those of the guest author and not necessarily MarTech. Staff authors are listed here.
---