Most Legal Experts At Antitrust Conference Appear Skeptical Of Case Against Google
I was asked to speak about the evolution of search and offer some of my thoughts about its future at a conference of legal experts and government officials at George Mason University Law School in Virginia. The conference was the school's "Second Annual Conference on Competition, Search and Social Media." FTC and Google in the […]
Greg Sterling
on May 17, 2012 at 10:19 am | Reading time: 3 minutes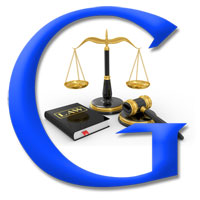 I was asked to speak about the evolution of search and offer some of my thoughts about its future at a conference of legal experts and government officials at George Mason University Law School in Virginia. The conference was the school's "Second Annual Conference on Competition, Search and Social Media."
FTC and Google in the house
Other than me the speakers were either practicing lawyers, law professors or people who work in Washington at places like the US Federal Trade Commission (FTC). These are some of the same people deciding whether or not to bring an antitrust case against Google. (The FTC has hired a high profile lititgator in preparation for a potential case.)
Several people from Google were also in attendance, including Google's Chief Economist Hal Varian and Adam Kovacevich, who is Google's DC-based spokesman on government and policy issues.
I unfortunately missed a panel at the end of the day entitled "Are there workable remedies for search engine bias?" Beyond wanting to hear the discussion the noteworthy thing about that panel is that it featured Marvin Ammori and Eugene Volokh, both of whom wrote extensive reports/briefs defending Google and laying out why antitrust claims against the company would likely fail.
We covered both documents earlier:
Considerable skepticism about success against Google
Overall I was very surprised at the skepticism that speaker after speaker expressed about the success of a potential antitrust case against Google. Several speakers reviewed past major antitrust cases against GM, IBM and Microsoft and essentially said those cases were largely mistakes that failed to recognize the dynamism of the market and ultimately wasted company and government resources.
I would have expected a much more evenly divided group.
While many legal experts conveyed discomfort with Google's power and size, the large majority of panelists during the sessions I attended argued that antitrust rules either don't fit the situation or wouldn't legally apply or that remedies are problematic and largely unworkable. Echoing the earlier discussion about GM, etc., there was also a recognition of how dynamic and unpredictable the technology markets are today.
Markets just too "dynamic" to justify intervention?
In general about 70 percent to 80 percent of the speakers were skeptical of success against Google or thought it was simply inappropriate to apply antitrust rules to Google's situation. A minority of speakers argued that the rules would apply and that case law did provide a cause of action against the company. Others scholars expressed the sentiment that the government has an interest in protecting competition by enabling smaller companies to succeed and were critical of the "markets are too dynamic" attitude widely expressed.
I have always been doubtful about the success of any "search bias" case against Google and especially dubious about how any remedy might work. After attending this conference I'm now of the opinion that the FTC and US would have a legal mountain to climb in an antitrust case against Google that uses "search bias" or "search neutrality" as the core of its case. Yet those sorts of assertions are largely the basis of the various complaints filed in the US and Europe against Google.
---
Opinions expressed in this article are those of the guest author and not necessarily MarTech. Staff authors are listed here.
---