Google Reveals Prominent Legal Expert Among Paid Consultants
As you may recall the judge in the Oracle v. Google patent and copyright trial (William Alsup) asked both sides to reveal authors, bloggers, journalists and others with whom they had financial relationships. Oracle disclosed that it had retained Florian Mueller, who writes the widely read patent blog FOSS Patents. Google said that it had no such relationships. The […]
Greg Sterling
on August 27, 2012 at 1:14 pm | Reading time: 4 minutes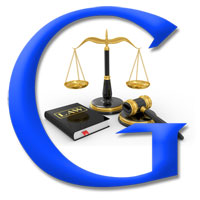 As you may recall the judge in the Oracle v. Google patent and copyright trial (William Alsup) asked both sides to reveal authors, bloggers, journalists and others with whom they had financial relationships. Oracle disclosed that it had retained Florian Mueller, who writes the widely read patent blog FOSS Patents. Google said that it had no such relationships.
The judge wasn't satisfied with that response and ordered Google to try again and produce a list of paid commentators by August 24. At the end of last week, Google complied by filing a supplemental disclosure listing several names and non-profit organizations.
Here they are (see also Google's filing at the bottom):
William Patry: current Google employee who had written an article on copyright years before the litigation was filed
Tim Bray: Google employee who commented on the litigation via Twitter
Bruce Perens: A consultant retained by Google for advice related to the Oracle suit. Google said he wrote about it prior to being retained by Google
James Gosling: A former Oracle employee hired by Google in 2011 (no longer there). He blogged about the suit prior to being hired by Google
Timothy B. Lee: A former Google intern who writes for blog Ars Technica and wrote about the litigation
Lauren Weinstein: A researcher who did some work on behalf of Google and commented on the case on Google+
Jonathan Band: An attorney and author of a book, Interfaces on Trial 2.0 (published before the Oracle trial), that advocates a Google-friendly point of view.
Google also disclosed several organizations to which it had contributed money or provided financial support: Computer and Communications Industry Association, EFF, the Center for Democracy and Technology and a couple of others.
As TheVerge earlier reported the most interesting disclosure is Stanford Law Professor Mark Lemley. Lemley is an intellectual property expert and has been widely quoted on patent and copyright matters including high-profile cases.
Most recently Lemley was quoted about the Apple v. Samsung verdict and its implications. However Lemley was also cited and quoted in at least three news items or articles related to the Google-Oracle litigation. Although Google says Lemley and his law firm "serves as outside counsel to Google in unrelated cases," his relationship to Google was not revealed in any of those stories.
As I quickly read those articles I found no explicit pro-Google bias (although it's close in one case). While it's a bit of a gray area, as an attorney Lemley probably should have disclosed and explained his relationship to Google. He probably would still have been quoted. However his retention by Google isn't mentioned.
Often journalists are pressed for time and/or fail to ask experts about potential conflicts of interest. I've been quoted many times about the local and mobile markets and only once or twice been asked whether I had any relationship to the companies being discussed (I did not).
The US FTC requires bloggers to disclose if they've been given compensation or free products when they offer reviews or testimonials on behalf of those products. But the disclosure rules don't otherwise extend to all paid relationships.
Journalists receive training in matters of conflicts and ethics. Bloggers typically don't have similar training and may not be aware of or sensitive to the hazards of ethical conflicts. On the opposite end, they may not care. Some bloggers/writers may explicitly be using their blogs, writing or social media posts to present a paid point of view.
Disclosure: I was a year ahead of Mark Lemley at UC Berkeley's Boalt Hall School of Law.
Below is the full Google supplemental filing:
---
Opinions expressed in this article are those of the guest author and not necessarily MarTech. Staff authors are listed here.
---