Google (As Motorola) Sues Apple Over Patents, Seeks US Import Ban On iPhones, Macs
Apple has been waging a proxy war with Google and Android through its global litigation with Samsung. Now the companies will be directly battling it out in a new action filed by Google subsidiary Motorola before the US International Trade Commission (ITC). Motorola filed and partly won a patent case before the ITC, prior to […]
Greg Sterling
on August 19, 2012 at 12:12 pm | Reading time: 3 minutes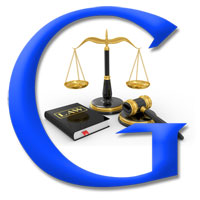 Apple has been waging a proxy war with Google and Android through its global litigation with Samsung. Now the companies will be directly battling it out in a new action filed by Google subsidiary Motorola before the US International Trade Commission (ITC). Motorola filed and partly won a patent case before the ITC, prior to the Google acquisition. But this is the first case filed under Google ownership.
The earlier Motorola ITC patent victory was based on a single claim related to wireless 3G standards. Motorola seeks an import ban on iPhones in that case. A final decision from the administrative body is due this week.
It's unlikely, however, that Motorola will succeed in obtaining that import ban given that the patent in question will likely be deemed a "standards-essential" one that parties are supposed to license on "fair, reasonable, and non-discriminatory (FRAND) terms." Standards-essential patents effectively cannot be the basis of patent claims before the ITC or in US federal court litigation.
European regulators have launched an antitrust investigation along similar lines against Motorola, seeking to "assess whether Motorola has abusively, and in contravention of commitments it gave to standard setting organizations, used certain of its standard essential patents to distort competition in the Internal Market in breach of EU antitrust rules."
The new ITC case and Motorola claims against Apple, according to Bloomberg's Friday report, involve patents that allegedly extend to Siri as well as "location reminders, e-mail notification and phone/video players . . . The case [also] seeks a ban on U.S. imports of devices including the iPhone, iPad and Mac computers." Apparently none of these patents are in the "standards-essential" category.
Licensing talks between Motorola and Apple broke down in 2010, with both sides claiming the other was being unreasonable. Motorola has demanded billions in licensing fees from Apple (and Microsoft). Apple, separately, is seeking $2.5 in damages from Samsung in its current patent trial in San Jose, California. That case is likely to produce a partial Apple victory that will then be appealed by Samsung (and on and on).
Google announced the $12.5 billion purchase of Motorola Mobility in August, 2011. The largest-ever acquisition by the company was widely seen as a move to obtain Motorola's IP portfolio as a defensive shield against mobile patent related claims.
The new Motorola ITC claims against Apple arise out of the prior failed licensing talks between the parties. But Google is now running the show at Motorola and this new case can thus be seen as a direct Google broadside against Apple.
Apple's ITC counterclaims against Motorola have been transferred to federal court in Wisconsin, where litigation is ongoing.
---
Opinions expressed in this article are those of the guest author and not necessarily MarTech. Staff authors are listed here.
---