How Estimated Reading Times Increase Content Engagement
How much time does the average adult in the United States spend with digital media every day? According to an August 2013 estimate by eMarketer: 5 hours and 16 minutes. Calculated another way, that's 316 minutes per day. How many of those 316 minutes do they spend reading your content? Estimated Online Reading Time Basic data analytics […]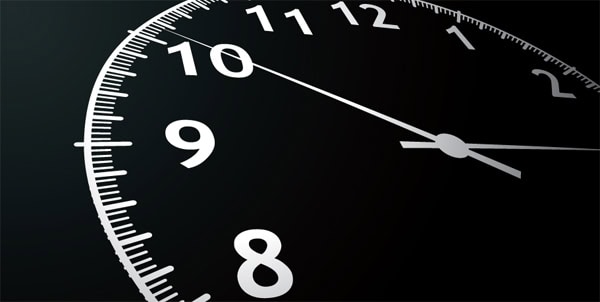 How much time does the average adult in the United States spend with digital media every day? According to an August 2013 estimate by eMarketer: 5 hours and 16 minutes.
Calculated another way, that's 316 minutes per day.
How many of those 316 minutes do they spend reading your content?
Estimated Online Reading Time
Basic data analytics in marketing can give you an idea with time-on-site and bounce rate metrics. A more sophisticated analytics implementation could tell you exactly how far down on the page your readers get, and how long it takes them to get there.
But, if you just tell readers how many minutes it will take them to read your article, they'll be more likely to read it. It's psychology at work. That, in turn, works in your favor.
Here's what you need to know about estimated reading times online: where they came from, why to use them, how to calculate them and when to avoid them.
What Started This Trend?
Oddly enough, this content engagement trend may have started on Twitter — the social network where messages are so brief they barely register as time.
In April 2009, journalist Mark Armstrong started using a #longreads hashtag on Twitter. He wanted a way for people to find and recommend long-form, "magazine-length" stories online. Before long, Longreads had its own Twitter handle and then website, which featured only articles and stories longer than 1,500 words.
The Longreads website had a nifty little feature — a reading time and word count for every article.
In November 2011, Amazon added what it called "Time To Read" to its new Kindle Touch, but disabled it by default. With the release of Kindle Paperwhite in October 2012, it enabled Time To Read and started advertising the feature. It was so popular that people with older versions of Kindle tried to figure out how to get it.
By the time blogging platform Medium opened to everyone in October 2013 — with hopes from its founder Evan Williams "that it will allow thoughtful, longer-form writing to flourish" — estimated reading times were firmly part of the long-form reading culture.
Important as long-form writing is, not everyone has 15 minutes to read something they're not really interested in.
Estimated Reading Time's Value
When people see a headline that piques their interest — and know in advance that it only takes a couple of minutes to read — they're more likely to click the link.
There's scientific evidence of this.
As explained in the New Yorker:
In 2011, the psychologists Claude Messner and Michaela Wänke investigated what, if anything, could alleviate the so-called "paradox of choice" — the phenomenon that the more information and options we have, the worse we feel. They concluded that … the faster we decide on something, whether it's what we're going to eat or what we're going to read, the happier we become. […] The more we know about something — including precisely how much time it will consume — the greater the chance we will commit to it.
There's anecdotal evidence of this, too.
As one software engineer wrote when talking about Medium's estimated reading time feature:
Do you ever glance at the scroll bar to see if a post is a huge essay or a quick hitter you can read while your code is compiling? Because I do all the time … even if you are only mildly interested in an article, if you know it's only going to take 2 minutes to finish, you'll stick it out.
Plus, they just might save that longer article to read later. Here's what another coder wrote:
I know that watching the film Pulp Fiction will take me exactly 154 minutes, and this doesn't change anything to the fact that it's an awesome film and that I will have a great time watching it. Knowing in advance how long an article will take me just helps me with my time management, by allowing me to plan better.
There's also measurable evidence of this, especially in terms of website KPIs.
Front-end engineer Brian Cray added estimated reading times to the articles on his site, then looked at before-and-after metrics. They showed the estimated reading time improved his overall time on site by 13.8%. "What's more interesting though," he wrote, "people either followed me, subscribed to my blog or retweeted my articles 66.7% more often."
Web developer David Michael Ross assumed that adding the estimated reading time to his 1,000+ word blog posts might chase people away. Instead, his overall bounce rate dropped 13%.
How To Calculate Estimated Reading Time
There are plenty of WordPress plugins and code snippets that will automatically calculate the estimated reading time of your articles.
But what if you aren't a developer, or don't have access to one, and still want to test this on your website? You can calculate the estimated reading time yourself and simply add it to the top of your article.
Method 1: Do The Math
Research varies, but generally, the average adult reads 200-250 words in one minute.
Convert words into minutes here, some decimals into seconds there, a little rounding at the end… and you can calculate estimated time to read manually.
Here's how:
Find your total word count. Let's say it's 938 words.
Divide your total word count by 200. You'll get a decimal number, in this case, 4.69.
The first part of your decimal number is your minute. In this case, it's 4.
Take the second part — the decimal points — and multiply that by 0.60. Those are your seconds. Round up or down as necessary to get a whole second. In this case, 0.69 x 0.60 = 0.414. We'll round that to 41 seconds.
The result? 938 words = a 4 minute, 41 second read.
But that's really specific. Why not round that time to make things simpler for your reader? Anything less than 30 seconds gets ignored; anything more than 30 seconds gets rounded up to the next minute.
Ta-da! That rounding makes your 938-word article a 5-minute read.
Method 2: Use An Online Calculator
A much faster way to get the estimated reading time of your article is to let a calculator do it.
There are two that I use and recommend, each for different reasons:
Read-O-Meter: Tharique Azeez created this super fast tool. Cut and paste your text into this tool, then press "Estimate Reading Time!" Instantly, the Read-O-Meter returns a minute and seconds estimate. The tool calculates this time based on the 200 words per minute reading average.
Decimal To Time Calculator: If your audience reads slower or faster than 200 words per minute — perhaps your blog is in English, which isn't your audience's first language, or perhaps your material is extremely basic and easy to skim — then you'll want to use calculator instead. First, you'll have to divide your total word count by the average words read per minute of your audience. Let's say your 938-word article has an audience that reads 150 words per minute. That gives you 6.253. Enter 6.253 into the Decimal-to-Time Calculator, choose "Minutes" from the drop-down menu and press "Calculate." Immediately, you'll get a minute and seconds estimate. In this case, it's 6 minutes and 15 seconds.
Remember, because both calculators return seconds, you'll want to round up or down to the nearest whole minute to keep things easy for your readers.
When You Shouldn't Use Estimated Reading Times
Just because you can doesn't mean you should.
(Sound like something your mother said? Once again, she's right.)
Estimated reading times make zero sense for these types of online content:
Slideshows
Infographics
Product pages
Landing pages
Brief, frequent blog posts (think Seth Godin-style)
Think about it. If a page is heavy on visuals, as in the case of infographics and slideshows, then the estimated reading time isn't going to be accurate. Product and landing pages shouldn't distract a visitor from their purpose, which is to sell — no matter how long that takes. And if your articles or blog posts never run more than a couple hundred words, tops, do you really want "1 minute" "1 minute" "1 minute" "1 minute" "1 minute" at the top of all of them?
I'm sure you can think of more examples. The point is, use your judgment about when the estimated reading time is most likely to be helpful to your reader and to your business goals. Don't sacrifice a high performing conversion metric for a better performing engagement metric — especially if better engagement isn't increasing conversions. The only way you'll know is to measure these metrics before and after you implement estimated reading times.
Not Everyone Is A Fan
Know your audience. If it's this guy —
I've been trying to work out why the words 'estimated reading time' make me so bloody angry…. Putting a 'estimated time' label by the piece attempts to quantify the item's worth in terms of the amount of time it takes to read. The subliminal message is: 'I know you are a terribly busy person and I'm awfully grateful you've condescended to patronise my little blog so I promise that it will only take five minutes of your precious time to read this before you can go on your way again and resume your productive life.'
— then by all means, don't make him so angry.
And be aware that many journalists, frankly, hate this metric. (I was one, and I can't say I blame them.) It's probably rough to see a serious, investigative article that you've spent all month researching and writing slapped with an "18-minute read" label.
Maybe that's why a Guardian columnist ripped into Slate after it added estimated reading times to some article headline links last year.
The Colbert Report's satirical endorsement probably didn't help, either.
Remember, Every Little Bit Helps
The truth is, when only 20% of any given web page gets read anyway, writers are fooling themselves if they think they don't need all the help they can get — including adding estimated reading times.