Google Tries To Kill Android Class Action Before It Gets Going
The FTC itself declined to pursue an antitrust case against Google, extending to Android. However, private litigants in May picked up the baton, filing a would-be class action in California federal district court. On Friday, Google moved to dismiss the case. The plaintiffs' main arguments are the following:  Google maintains a mobile search monopoly through Mobile Application […]
Greg Sterling
on July 14, 2014 at 10:09 am | Reading time: 3 minutes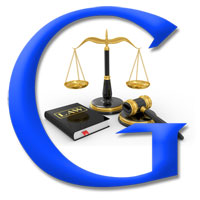 The FTC itself declined to pursue an antitrust case against Google, extending to Android. However, private litigants in May picked up the baton, filing a would-be class action in California federal district court. On Friday, Google moved to dismiss the case.
The plaintiffs' main arguments are the following: 
Google maintains a mobile search monopoly through Mobile Application Distribution Agreements (MADAs) and "tying" — mandatory installation of the full suite of Google mobile apps, with a privileged position for Google's search app. If OEMs want Google Play they are required to distribute/pre-install all the Google apps.
Consumers have been forced to pay more for devices by virtue of these MADAs and their terms.
(I've embedded  the complaint below.)
Reuters summarized Google's main legal and factual arguments in the motion:
Handset manufacturers are not obligated to accept Google apps as a precondition for using Android
OEMs can still preload competing apps even if they install Google Apps
Consumers are free to customize their own phones and replace Google search as the default
On damages: plaintiffs have failed to show how Google's agreements with handset manufacturers caused consumers to overpay for their phones
I haven't seen Google's motion. However it's interesting to note that Reuters' discussion doesn't mention the FTC's decision not to pursue an antitrust case against Android.
For Google to win at this stage, it must be shown that the plaintiffs' case has no legal merit even if the facts are as they claim. While it's very true that Android can be used and "forked" by anyone (see Amazon), access to Google Play largely keeps OEMs from doing that. Also, Google has been actively trying to thwart software customization by OEMs (see Samsung).
Accordingly, the tying argument may survive the motion to dismiss. (But see the postscript here.) The claim about consumers being forced to pay more for mobile phones is largely fact-based but more difficult to prove (see, e.g., Moto G, E) and class certification will also be challenging to obtain in this case because all plaintiffs (Android buyers) may not be similarly situated.
While it's possible that the court will agree with Google and dismiss the entire action I suspect that most or all of the case will survive to the next stage of litigation (discovery). If the case is dismissed, plaintiffs can appeal, of course. Google will get another chance to kill the case, following discovery, on a motion for summary judgment.
If Google successfully disposes of the case in California, it still faces multiple antitrust-related actions and claims in Europe. See:
---
Opinions expressed in this article are those of the guest author and not necessarily MarTech. Staff authors are listed here.
---