Google Confronts Unwelcome "Wiretapping" Class Actions
As reported in the New York Times, Google is confronting two "wiretapping" class actions that have been allowed to move forward in the courts. One involves automated scanning of Gmail for ad insertion and the other surrounds Google Street View collection of email and other personal data. When Gmail first introduced ads there was a […]
Greg Sterling
on October 2, 2013 at 10:41 am | Reading time: 2 minutes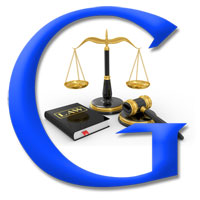 As reported in the New York Times, Google is confronting two "wiretapping" class actions that have been allowed to move forward in the courts. One involves automated scanning of Gmail for ad insertion and the other surrounds Google Street View collection of email and other personal data.
When Gmail first introduced ads there was a temporary furor, which has all but disappeared other than the case at hand. Street View data collection or "WiSpy" as some have called it has been a much larger, ongoing headache for Google.
Recently Google lost an appeal involving its motion to dismiss the Street View class action brought after the 2010 private "payload data" capture revelations. Plaintiffs have asserted that Google violated the federal Wiretap Act when it intercepted private email and other personal data.
That case is going forward in Federal District Court. The NY Times report focuses on the more recent Gmail lawsuit setback for Google.
The judge who ruled against Google's motion to dismiss the Gmail class action is Lucy Koh, who presided over the seminal Apple-Samsung patent trial in San Jose California. Google sought to dismiss the case under a specific provision of the Federal Wiretap Act that allows email providers to intercept messages under specific, limited circumstances.
The Wiretap Act makes it illegal for anyone to "intentionally intercept . . . any wire, oral, or electronic communication."
Judge Koh didn't accept any of Google's arguments and allowed the case to move forward under the Wiretap Act. Google can appeal to the Ninth Circuit. However that's the same appellate court that just ruled against the company in the Street View matter. Accordingly the prospect of success on appeal there is limited. There's always the US Supreme Court after that.
As the NY Times reports the outcome of the Gmail case could have profound implications for email providers, "data mining" and online advertising broadly. Fines could also be substantial for Google given that there are hundreds of millions of Gmail users in the US and abroad.
These lawsuits are part of a much broader multipronged assault on Google over consumer privacy, which is happening in the US and especially in Europe. As far as I can tell, however, ordinary Google users have not been impacted by any of the negative publicity, judicial or regulatory actions.
---
Opinions expressed in this article are those of the guest author and not necessarily MarTech. Staff authors are listed here.
---