Appeals Court Blocks Google Effort To Exit "SpyView" Case
The US Ninth Circuit Court of Appeals affirmed a lower court ruling denying Google's motion to dismiss a class action brought after the 2010 Street View private "payload data" capture revelations. The plaintiff class asserted that Google violated the federal Wiretap Act when it intercepted private email and other communications. The Wiretap Act makes it […]
Greg Sterling
on September 10, 2013 at 8:32 pm | Reading time: 2 minutes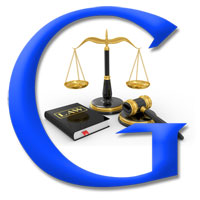 The US Ninth Circuit Court of Appeals affirmed a lower court ruling denying Google's motion to dismiss a class action brought after the 2010 Street View private "payload data" capture revelations. The plaintiff class asserted that Google violated the federal Wiretap Act when it intercepted private email and other communications.
The Wiretap Act makes it illegal for anyone to "intentionally intercept . . . any wire, oral, or electronic communication." It's also illegal to "use or disclose information that is obtained through such an illegal wiretap."
Google argued that unencrypted private communications over WiFi networks fell within an exception to the Wiretap Act. The exception is for "radio communications" that are "readily accessible" to the public. The term "radio communications" is interpreted to include some electronic communications.
Google argued the court should read "readily accessible" very broadly. The court declined, saying that Google's expansive interpretation of "readily accessible" would have made any non-encrypted private electronic communications unprotected by the Act.
The court reasoned that even though they may not have been encrypted, private electronic communications over WiFi networks were not "readily accessible" because ordinary people could not intercept them:
Consequently, we conclude that WiFi communications are sufficiently inaccessible that they do not constitute an "electronic communication" readily accessible to the general public" under [the federal Wiretap Act] as the phrase is ordinarily understood.
The full opinion is embedded below.
The case now goes back to the US District (trial) Court for further proceedings. However it's probably now on a fast track to settlement because Google's liability is clear; the company never denied that it captured the data.
The big question that remains is the scope of potential damages. While the Act provides for both civil and criminal penalties it leaves wide discretion and offers little guidance to the court in determining the amount civil damages. That uncertainty or ambiguity also makes settlement more challenging.
---
Opinions expressed in this article are those of the guest author and not necessarily MarTech. Staff authors are listed here.
---