Google Countersues British Telecom In US, UK For Patent Infringement
Google (and Motorola Mobility) have counter-sued the UK's BT Group (British Telecom) for patent infringement in the US and UK. This follows a 2011 patent lawsuit filing by BT against Google. Google has probably asserted its patents in an effort to provide some negotiating leverage against BT in any future settlement discussions. The patents at […]
Greg Sterling
on February 14, 2013 at 10:03 am | Reading time: 1 minute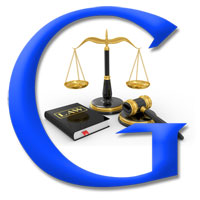 Google (and Motorola Mobility) have counter-sued the UK's BT Group (British Telecom) for patent infringement in the US and UK. This follows a 2011 patent lawsuit filing by BT against Google. Google has probably asserted its patents in an effort to provide some negotiating leverage against BT in any future settlement discussions.
The patents at issue concern IP telephony, data management, networking and mobile technology. BT claims that several of Google's services infringe its patents, including aspects of Android. By contrast Google says that BT has infringed its patents with the latter's "One Voice" service and related capabilities. (The court documents are general and somewhat difficult to understand.)
OneVoice is BT's multi-platform telephony service. There's also a related mobile app, which is described as "an end-to-end managed service that provides customers with . . . reduced long distance charges [in] 26+ countries . . . "
Reuters reported that at least one of the patents that Google is asserting against BT was acquired from IBM.
---
Opinions expressed in this article are those of the guest author and not necessarily MarTech. Staff authors are listed here.
---