Use this assessment to gauge team alignment with agile marketing values
This survey will help you to find out how they feel your company is currently doing in relation to these principles.
We recently updated the Agile Marketing Manifesto Values & Principles guide, which can drive an organization towards agility and serve as a basis for how we as agile marketers work.
But it is good to take stock of your entire team from time to time to find out how they feel your company is currently doing in relation to these values and principles. Use the assessment below.
Dig deeper: Introducing MarTech's agile marketing for teams e-book.
Directions
Scoring:
Green: We're nailing it
Yellow: We have some work to do
Red: We suck
If the value or principle received mostly greens, you're doing well as a team and don't need to discuss any further. If you have a question that received a lot of yellows and reds, pull those ones aside and discuss improvement actions as a team.
For co-located, in-person teams:
Print this survey out and have each team member anonymously answer. Tally up all responses and hold a meeting with the team to discuss results and improvements.
For remote teams:
Option 1: Import this into a tool like SurveyMonkey.com and e-mail it to team members.
Option 2: Hold a video call. Before the call, have all team members create index cards colored with red, yellow or green markers. Read off each question and tally up the number or reds, yellows and greens.
---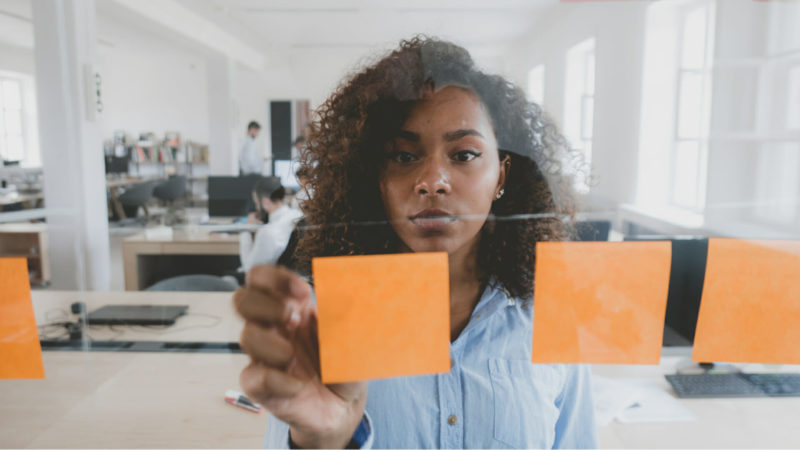 Catch up on the Agile Marketing Navigator series!
Team Improvement
Customer Stories
Work in Progress Limits
Cycle Time
Waste Removal
Stakeholders
---
Values
Focusing on customer value and business outcomes over activity and outputs
Delivering value early and often over waiting for perfection
Learning through experiments and data over opinions and conventions
Cross-functional collaboration over silos and hierarchies
Responding to change over following a static plan
Principles
Great marketing requires close alignment, transparency, and quality interactions with internal and external customers
Seek out different and diverse points of view
Embrace and respond to change to enhance customer value
Plan only to a level sufficient to ensure effective prioritization and execution
Take chances, and learn from your failures
Organize in small, cross-functional teams where possible
Build marketing programs around motivated individuals and trust them to get the job done
Long-term marketing success benefits from operating at a sustainable pace
Agile marketing isn't enough. Excellence in marketing requires continuous attention to marketing fundamentals as well
Strive for simplicity
---
Opinions expressed in this article are those of the guest author and not necessarily MarTech. Staff authors are listed here.
---