Google To Pay $22.5 Million To Settle "Cookiegate" In Latest Privacy Fine
Reuters is confirming that the civil penalty Google will pay to settle the "Cookiegate" episode, in which it bypassed the default Safari privacy settings on the iPhone, is $22.5 million. This figure was previously reported and represents a fine of $16,000 per violation per day. In February the Wall Street Journal first reported that Google and other ad […]
Greg Sterling
on August 1, 2012 at 10:03 am | Reading time: 2 minutes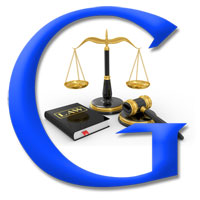 Reuters is confirming that the civil penalty Google will pay to settle the "Cookiegate" episode, in which it bypassed the default Safari privacy settings on the iPhone, is $22.5 million. This figure was previously reported and represents a fine of $16,000 per violation per day.
In February the Wall Street Journal first reported that Google and other ad networks (i.e., Gannett's PointRoll) were discovered circumventing mobile Safari's default "no third party cookies" settings. Google said it was simply trying to make its +1 buttons work on iOS and nothing sinister was intended.
At the time Google said the following about what it was trying to accomplish:
We used known Safari functionality to provide features that signed-in Google users had enabled. It's important to stress that these advertising cookies do not collect personal information.
The US Federal Trade Commission investigated "Cookiegate" under the authority of the Google Buzz privacy settlement. At issue was whether Google's end-around the Safari browser settings constituted a violation of the terms of that agreement. As part of that settlement Google promised not to misrepresent its privacy practices to consumers.
According to Reuters the $22.5 million fine will be announced in days. As part of the settlement Google will admit no liability. The $22.5 million is insignificant to Google, which had Q2 revenues of more than $12 billion (including Motorola Mobility).
Related Entries
---
Opinions expressed in this article are those of the guest author and not necessarily MarTech. Staff authors are listed here.
---