Judge: "Google Failed To Comply" With Order To Disclose Paid Authors, Bloggers
In the Oracle vs. Google litigation, which is winding down, Judge William Alsup ordered the companies to disclose authors, bloggers and journalists with whom they had financial relationships. Oracle previously disclosed that it had retained Florian Mueller, who writes the blog FOSS Patents. Google disclosed that it had paid no one. On August 17, 2012 Google filed a statement that […]
Greg Sterling
on August 20, 2012 at 3:05 pm | Reading time: 2 minutes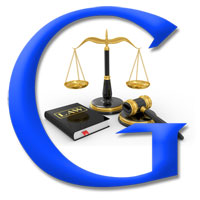 In the Oracle vs. Google litigation, which is winding down, Judge William Alsup ordered the companies to disclose authors, bloggers and journalists with whom they had financial relationships. Oracle previously disclosed that it had retained Florian Mueller, who writes the blog FOSS Patents. Google disclosed that it had paid no one.
On August 17, 2012 Google filed a statement that read in part:
Neither Google nor its counsel has paid an author, journalist, commentator or blogger to report or comment on any issues in this case. And neither Google nor its counsel has been involved in any quid pro quo in exchange for coverage of or articles about the issues in this case.
Judge Alsup wasn't satisfied with Google's response. He ordered Google to try again and produce a list of paid commentators by August 24. Here are some relevant excerpts from the Judge's order:
The August 7 order was not limited to authors "paid . . . to report or comment" or to "quid pro quo" situations. Rather, the order was designed to bring to light authors whose statements about the issues in the case might have been influenced by the receipt of money from Google or Oracle . . .

In the Court's view, Google has failed to comply with the August 7 order. Google is directed to do so by FRIDAY, AUGUST 24 AT NOON with the following clarifications. Payments do not include advertising revenue received by commenters. Nor does it include experts disclosed under Rule 26. Google suggests that it has paid so many commenters that it will be impossible to list them all. Please simply do your best but the impossible is not required. Oracle managed to do it. Google can do it too by listing all commenters known by Google to have received payments as consultants, contractors, vendors, or employees . . .
Google probably can't come back a second time and say, "Really it's no one." It will thus be interesting to see who and what Google discloses.
Oracle sued Google for billions in patent and copyright infringement over Java. Oracle won a narrow technical victory on a copyright claim but no damages and is now required to pay Google's attorney fees.
The court's order to disclose paid commentators at this very late stage of the case is somewhat unusual.
---
Opinions expressed in this article are those of the guest author and not necessarily MarTech. Staff authors are listed here.
---