Google Tells Congress: Users Can Opt-Out Of New Privacy Policy By Not Logging In
That was quick. Google has already replied to several questions from Congress about the new, combined privacy policy that the company announced a week ago today. But in its letter, Google may not be giving Congress a good enough answer on lawmakers' main question about users being able to opt-out. Members of the House Energy […]
Matt McGee
on January 31, 2012 at 3:03 pm | Reading time: 2 minutes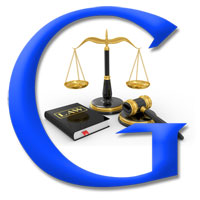 That was quick. Google has already replied to several questions from Congress about the new, combined privacy policy that the company announced a week ago today.
But in its letter, Google may not be giving Congress a good enough answer on lawmakers' main question about users being able to opt-out. Members of the House Energy and Commerce Committee said last week that Google's announcement
…raises concerns about whether consumers can opt-out of this new data sharing system.
Pablo Chavez, Google's director of public policy, begins his response to Congress by reframing the question:
We understand the question at the heart of this concern. We believe that the relevant issue is whether users have choices about how their data is collected and used. Google's privacy policy – like that of other companies – is a document that applies to all consumers using our products and services.
Google eventually does answer the can users opt-out? question by explaining that not logging in is how users can opt-out of having data shared across Google products and services:
If people continue to use Google services after March 1, they'll be doing so under the updated privacy policy. The use of a primary privacy policy that covers many products and enables the sharing of data between them is an industry standard approach adopted by companies such as Microsoft, Facebook, Yahoo!, and Apple.

It's also important to remember that even after the changes, users will still be able to use many of our products – such as Google Search and YouTube – without logging into their Google Account or creating one in the first place.
Chavez also clarifies that the new privacy policy will "covers users signed into their Google Accounts on Android phones just as it does users signed into their Google Accounts from a desktop computer."
It remains to be seen if the House committee members will be satisfied by Google's response that logging out is how users can opt-out of the new, combined privacy policy.
---
Opinions expressed in this article are those of the guest author and not necessarily MarTech. Staff authors are listed here.
---