The Psychology Of Clicking "Buy Now"
The "buy now" button can be a powerful way to boost sales. But what's the underlying reason behind impulse purchases? Columnist Neil Patel explains the psychology of the "buy now" process and when marketers should take advantage of it.
Neil Patel
on September 11, 2015 at 9:54 am | Reading time: 6 minutes
Just about everywhere you look, you see messages to buy now!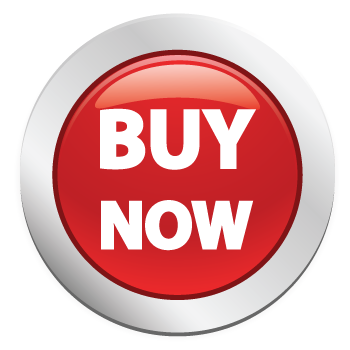 What's the deal behind the "buy now" method? Is it effective? What causes people to buy now?
Understanding the marketing psychology behind "buy now" — impulse buying — can make us better marketers.
In this article, I'll show you some of the underlying psychology behind the "buy now" tactic and talk about how we as marketing professionals should use (or not use) it.
Most Purchases Are Impulse Purchases
The primary reason why "buy now" works so effectively is that it's a widespread, data-backed phenomenon. Most purchases happen on impulse.
Much of the ecommerce revolution is fueled by impulse buys. These purchases often happen via a "buy now" button or some equivalent thereof.
Buy now is explosively powerful because shoppers are highly prone to making impulse purchases. Once you realize that this is common shopping behavior, you're ready to ramp up your "buy now" strategy.
You Must Ask The Customer To Buy Now
If you want customers to "buy now," you should ask them to do so.
Marketing researchers have discovered five major factors that cause a customer to "buy now":
An overwhelming attraction to the product.
An intense need to buy the product at once.
Ignoring negative consequences that may arise from the purchase.
A feeling of excitement at buying the product.
Conflicting feelings of indulgence and self-control.
Most of these five features concern the product itself. In an online context, however, the customer needs to know that he or she can buy now.
Your CTAs — calls to action — motivate the buyer to act right away.
Just as it is with the psychology of the CTA, there are powerful psychological drivers that compel a customer to buy now. Don't be afraid of asking or telling the customer to do it now.
"Now" Is The Operative Word In "Buy Now"
The word "now" is very powerful.
Leaders, counselors, salespeople, coaches, business strategists and managers all realize the power and significance of the now. It's just as important in a purchase decision.
The now is what inspires the impulse and pushes the sale forward.
Your CTA can contain the phrase "buy now" or a variation of it:
Shop now

Get it now

Act now

Subscribe now

Sign up now

Receive it now

Get access now

Do it now

Get your code now

Start spending now

Browse now
Anything with a now and a conversion tilt are fair game.
Selection Influences "Buy Now" More Than Messaging
What is that buyers are choosing to buy now?
It is closely related to availability or product selection. Many marketers identify the impulse buy with the feeling of sudden need. Credit Card Finder's Andrianes Pinantoan sums up the idea behind James Engel and Roger Blackwell's "Consumer Behavior":
[blockquote]An impulse purchase is anything you didn't have the intention of buying when you first entered the store, but bought anyway.[/blockquote]
What does this mean? It means that a buyer sees something, wants it and buys it right away. They don't think over it, sleep on it or research it. They just buy it.
This phenomenon fuels a familiar ecommerce tactic — the "also purchased" strategy.
If customers see something they really want, there's a chance they'll convert on it.
Purchase history also plays a role in impulse buys. Amazon, for example, tracks "items I've viewed," "things I've browsed" and "items I've recently purchased." Curated lists are automatically assembled:
It's up to you as the marketer to show the customer the selections that have the highest likelihood of gaining his or her attention and purchase.
Red, Orange And Blue Are The Colors Most Likely To Stimulate People To "Buy Now"
Color has a huge impact on purchases.
But which colors? It's impossible to make sweeping generalizations about color psychology. The impact of color depends on factors such as experience, gender, mood, attitude and even current events.
Nevertheless, listed below are the colors most often associated with the urgency of buying now:
Red grabs attention, increases instant sales and deep discounts.
Royal blue attracts impulse buyers.
Orange is a warning color that signals urgency.
You can use these colors in the overall design and theme of your website, the CTA buttons or other images and elements.
A "Buy Now" Buyer Wants To Work As Little As Possible
Do not make customers work to get what they want. They're not going to jump through hoops to achieve their goal.
The impulse buy is not a deep-rooted desire. It's weaker than that. Just as a person may feel the impulse to buy one moment, that desire may disappear in the next moment.
What makes that impulse disappear? Extra requirements, actions or tasks can easily derail a "buy now" purchase.
Look at the some of the major reasons people abandon the checkout process. Although these shoppers might have had the desire to "buy now," they no longer have that desire. Why not?
You must handle these buyers with care.
The Buyer Doesn't Need Or Want More Info To "Buy Now"
You shouldn't confuse buyers by telling them more than they need to know. The customer is making an instantaneous decision. There's no slow and cautious deliberation — just a single impulsive desire to get it right away.
For this reason, do not try to give customers more information. More information will prevent them from converting.
Keep in mind that at every stage in your conversion funnel, potential buyers are leaving the process. If you're adding steps — i.e., adding information — then you're potentially losing customers.
Instead of offering more information, focus on a single goal — buying right away.
Amazon uses this strategy with its "buy now with 1-click" button. (Notice the orange color.)
The cart process is just what the customer doesn't need. It's extraneous information — quantity, shipping address, gift wrap or not, delivery time and so on. With every extra click and layer of information, the customer becomes less likely to "buy now."
The 1-click strategy is a powerful way to help the customer buy now.
Conclusion
Some customers don't want to buy now. They want to take their time. These customers are known as methodical buyers. They take their time, don't like to be pressured and can sniff a rush sale a mile away. They won't be cajoled into buying now. But for many of your buyers — eager, competitive, aggressive and spontaneous — the "buy now" button can be a powerful method of increasing sales.
What are your views on the "buy now" button? Share them with us in the comments below.
---
Opinions expressed in this article are those of the guest author and not necessarily MarTech. Staff authors are listed here.
---