UK Privacy Regulator Reopens "Wi-Spy" Investigation Because Of FCC Findings Of Intentional Conduct By Google
The UK Information Commissioner's Office (ICO) was mulling whether to reopen the Google Street View "Wi-Spy" investigation. This was prompted by the US Federal Communications Commission report that found the collection of so-called consumer payload data by Google was intentional. The ICO investigation has now been reopened, accordingly. The original 2010 investigation was closed without […]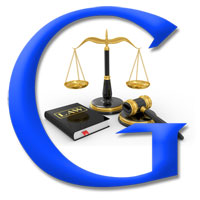 The UK Information Commissioner's Office (ICO) was mulling whether to reopen the Google Street View "Wi-Spy" investigation. This was prompted by the US Federal Communications Commission report that found the collection of so-called consumer payload data by Google was intentional. The ICO investigation has now been reopened, accordingly.
The original 2010 investigation was closed without any penalty being assessed against Google. But the subsequent finding of intentional conduct by Google and executive knowledge of the capture of payload data was sufficient to justify reopening the investigation, said the ICO:
During the course of our investigation we were specifically told by Google that it was a simple mistake. If the data was collected deliberately it is clear this is a different situation than was reported to us in April 2010 . . . Given the findings of the FCC we have reopened our investigation.
The British privacy regulator now essentially wants to know what did Google know and when did they know it? Among other things the letter poses the following interrogatories:
Please list precisely what type of personal data and sensitive personal data was captured within the payload data collected in the UK?
Please confirm at what point Google managers became aware of the type of payload data being captured during operations in the UK and what technologic or organisational measures were introduced to limit further data collection prior to the admissions made by Google Inc on the blogpost dated 14th May 20102?
Below is the full letter to Google from the ICO. The Australian privacy regulator came to an opposite conclusion last week and declined to reopen its case.
ICO letter to Google/Alan Eustace