Google Compromises End Street View Litigation In Switz, Book Suit In France
Last week Google notched a major victory for Street View in Europe. The Swiss have affirmed its basic right to exist in the country, which is widely regarded to have among the toughest privacy laws on The Continent. The Swiss privacy regulator had demanded that Google guarantee it would be able to blur faces, car […]
Greg Sterling
on June 11, 2012 at 9:26 am | Reading time: 3 minutes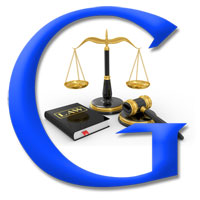 Last week Google notched a major victory for Street View in Europe. The Swiss have affirmed its basic right to exist in the country, which is widely regarded to have among the toughest privacy laws on The Continent. The Swiss privacy regulator had demanded that Google guarantee it would be able to blur faces, car license plates and other images with complete accuracy, 100 percent of the time.
That requirement was seen as a threat to Google's ability to continue to operate Street View in Switzerland — because it could only blur faces (etc.) with 99 percent accuracy.
In what was described as a face-saving legal compromise the Swiss will allow Street View to continue, but require that the height of Google's cameras be lowered. The New York Times describes the compromise reached:
While the Swiss court sided with Google on the adequacy of its digital pixilation methods, the panel upheld several conditions demanded by the national regulator. Those conditions would require Google to lower the height of its Street View cameras so they would not peer over garden walls and hedges, to completely blur out sensitive facilities like women's shelters, prisons, retirement homes and schools, and to advise communities in advance of scheduled tapings.
Separately in France Google reached a settlement deal with publishers and authors, which brings to an end six years of litigation over Google's scanning of out of print books in France. The French and US book scanning lawsuits are not legally connected. However the French settlement suggests there may still be hope for Google to settle with US authors and publishers.
In the French case, Google, French publishers and authors have created a mechanism through which Google will sell out of print books and take a slice of the revenue, with the majority going to the authors and publishers.
"Google also coughed up an undisclosed amount of cash to sweeten the deal. As part of the agreements, Google will financially support the creation of a database of works for authors and rights owners, as well as a youth-reading program," according to the Wall Street Journal.
In the US Google is now facing a trial over the question of whether the company's scanning of millions of books (constituting copyright infringement) can be excused by the defense of Fair Use. The court had previously refused to authorize a settlement of the book scanning class action litigation in the US on the grounds that its "opt-out" structure was unfair to individual authors.
Related Entries
---
Opinions expressed in this article are those of the guest author and not necessarily MarTech. Staff authors are listed here.
---