Letter Hints At Many New EU Investigations Against Google
The New York Times is reporting that a letter from European Competition chief Joaquín Almunia seeks to rally support for the existing Google antitrust settlement, quite strangely, by promising future investigations against the company. Essentially he seems to be saying: don't worry if you don't think this deal is tough enough, because there are more […]
Greg Sterling
on June 23, 2014 at 8:08 am | Reading time: 2 minutes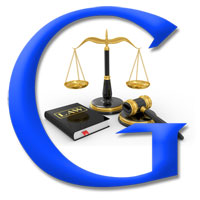 The New York Times is reporting that a letter from European Competition chief Joaquín Almunia seeks to rally support for the existing Google antitrust settlement, quite strangely, by promising future investigations against the company.
Essentially he seems to be saying: don't worry if you don't think this deal is tough enough, because there are more investigations coming.
The current search antitrust settlement proposal has been revised at least twice to make rival sites more visible in search results. However, there have been many complaints from public officials, Google critics and others that the settlement is not strong enough and won't alter the balance of "search" competition in Europe.
Almunia's letter reportedly indicates that Google faces a wide range of potential future investigations regarding "social networks, streaming, cellphone operating systems and mobile apps," according to the Times' article. Android and related areas are a potentially major source of future investigations because of the operating system's dominant position in the European smartphone market.
The risk to Google of not settling these investigations is the prospect of billions in fines. Beyond this, there are multiple and growing challenges to Google across Europe, including the Right to be Forgotten, privacy fines and complaints, tax issues and those who demand licensing revenue from Google for indexing their content.
There's considerable frustration among European officials that Google has come to dominate the internet there and that there are no viable European competitors to challenge the company. They see Google negatively impacting European publishers and not paying sufficient local taxes. There's also anger at the NSA and the U.S. government, because of the Snowden spying revelations, which is in part being directed at Google.
The prospect of years of antitrust claims and investigations against Google is likely to please some European officials and many of Google's critics. However, there's something unseemly (and maybe even unethical) about trying to tie the company up in years of bureaucracy as a way to appease critics — because nobody can really figure out what else to do.
---
Opinions expressed in this article are those of the guest author and not necessarily MarTech. Staff authors are listed here.
---