Creatio-Experian collab brings automated CX to debt collections
Low-code automation breaks new ground in the financial sector.
Chris Wood
on June 7, 2021 at 2:25 pm | Reading time: 1 minute
Low-code process management and CRM platform Creatio announced a new collaboration with financial information services company Experian. As a result of this relationship, Experian clients will have access to a simplified workflow for processes like debt collections.
An unnamed US debt collection agency is the first company to deploy a system from this joint project, allowing them to automate the collection process without having to build the technology from scratch.
Because of this relationship, Creatio will also have access to Experian's consulting and use industry best practices for workflow in the financial space.
---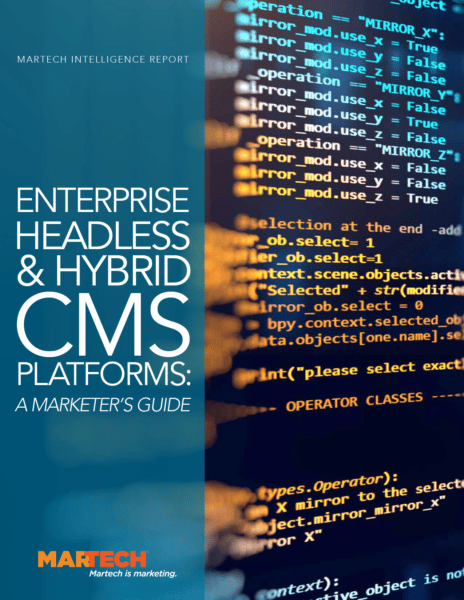 Looking to leave WordPress behind? Learn about headless and hybrid CMS systems in this just-released MarTech Intelligence Report.
---
Why we care. Low-code and no-code solutions like those offered by Creatio are helping to transform marketing. One of the main areas it's doing this is with automation, as Hubspot VP Platform Ecosystem Scott Brinker pointed out at this spring's MarTech conference. These principles apply to all kinds of workspaces, To make the transition to an industry like finance, an additional partner such as Experian helps.
---